Capital Drawing Group: Munch, alienation and dementia
Sunday, 3.11.
3pm–4pm
•With John Russel / Capital Drawing Group
•Please register at events@bergenassembly.no
•In English
•Admission free
•KODE 2, Rasmus Meyers allé 3, 5015 Bergen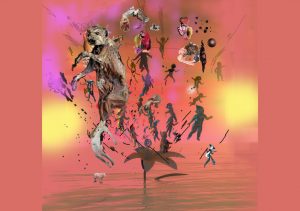 John Russell / Capital Drawing Group
In this talk/workshop specific examples of Edvard Munch's artwork are considered in relation to ideas of dementia and alienation, where aging is pictured (in the bourgeois imagination) as the great dread of our age, a kind of rotting or parade of horror – a state where the story or narrative of our 'self' (self-esteem/self-actualization) is dissolved into an undifferentiated limbo of the use-less body. These ideas will be explored with reference to Karl Marx and Julia Kristeva (amongst others).
Read more about Capital Drawing Group…