Parliament of Bodies
Saturday, 15.6.
7pm–7am
A night programme of discussions, music, performances, screenings, and rituals
With Aérea Negrot, Betty Apple, Synnøve Bendixsen, Banu Cennetoğlu, Nikita Dhawan, Sarah Diehl, Tsaplya (Olga Egorova) and Kolyan Tatyana (Nikolay) Oleynikov from Chto Delat, María Galindo, Jack Halberstam, Ama Hanssen, Caspar Heinemann, Max Jorge Hinderer Cruz, Nelli Kambouri, Theodore (ted) Kerr, Ewa Majewska, Daniel Mariblanca, Jota Mombaça, Mari Norbakk, Narcissister, Elin Már Øyen Vister, Margarita Tsomou, Sunniva Vik, and others.
Conceived by Paul B. Preciado and Viktor Neumann
•Belgin, Rasmus Meyers allé 3, 5015 Bergen
•Admission free, in English
•no registration necessary, pop by any time throughout the night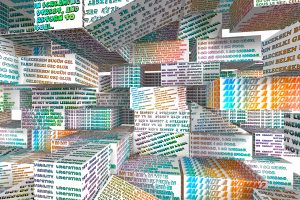 Andreas Angelidakis, Sketch for "LOGOS", 2019, courtesy The Breeder gallery, Athens
On occasion of Bergen Assembly 2019, the Parliament of Bodies (PoB) calls for an anti-fascist, transfeminist, and anti-racist coalition and the celebration of many voices fighting against the techno-patriarchal and colonial regime worldwide. 
For the first gathering in Bergen artists, musicians, philosophers, performers, activists, writers and scholars will constitute a Parliament of Bitches while approaching summer solstice. The Parliament of Bitches gathers for around twelve hours on a night of brightness to celebrate and extend the underground traditions of feminist resistance and heretical assemblies of witches and somatopolitical dissidents, of female, trans-female and non-female, anti-colonial, and anti-patriarchal sexual warriors and healers with discussions, music, performances, screenings, and rituals.
Originally conceived by Paul B. Preciado as the Public Programme of documenta 14 and subsequently joined by Viktor Neumann, the PoB understands itself as a site for cultural activism, a critical device to collectively imagine and construct other ways of producing, reproducing and governing knowledge and life, visibility and affect. Its first gathering in Bergen is the start of many activities of the PoB in Bergen.

SCHEDULE OF THE NIGHT
Doors open at 6.30
Program starts at 7pm sharp
7–7.05pm
Iris Dressler: Introduction to Bergen Assembly 2019
7.05–7.15pm
Paul B. Preciado and Viktor Neumann: Introduction 
7.15–7.30pm 
María Galindo: the skin of the fight, the skin of history: la piel de la lucha, la piel de la historia
(Part 1)
7.30 pm–8.10pm  
Ewa Majewska: Reclaiming the Bitches. Radical Care taking, resistance as feminist critique
8.10–8.50pm
Jack Halberstam: Nothing
8.50–9.30pm 
Daniel Mariblanca: 71BODIES 1DANCE EXTRACTS 
9.50–10.30pm
Nikita Dhawan: The Non-Performativity of Assemblies: State Phobia and the Erotics of Resistance
10.30–11.10pm
Synnøve Bendixsen, Ama Hanssen, Mari Norbakk and Sunniva Vik (The Society in Translation) and Banu Cennetoğlu: Notes on the Politics of Listing, Naming, and Framing 
11.10–11.40pm
Elin Már Øyen Vister: Sirkelens Historie forteller # akt 1, the history of the circle speaks
11.40pm–12.20am
Nelli Kambouri, Max Jorge Hinderer Cruz, and Margarita Tsomou (The Apatride Society of the Political Others): When our identities collapsed – the ithagenia condition
12.20–12.35am
BREAK
12.35–1.05am
Narcissister: Various performances 
1.05–1.30pm
Anine Bråten: My Body
1.30–2am
Sarah Diehl: Trust Women – Activism on safe abortion access
2–2.30am
Theodore (ted) Kerr: What's in a Name? What's in a Grave? 
2.30–3am
BREAK 
3–3.40am 
Chto Delat: One night in a Social Network
3.40–4.10am
Jota Mombaça: THE BIRTH OF URANA – TRANSITIONING TOWARDS THE EARTH
4.10–4.40am
Caspar Heinemann: sun is the dad: Some Notes on Eschatology, Cum, and Science for the Ages
4.40–5.10am
Betty Apple: Vibrator love of sound 14
5.10–5.40am
María Galindo: the skin of the fight, the skin of history: la piel de la lucha, la piel de la historia(Part 2)
5.40am–7am
Aérea Negrot: DJ Set