Capital Drawing Group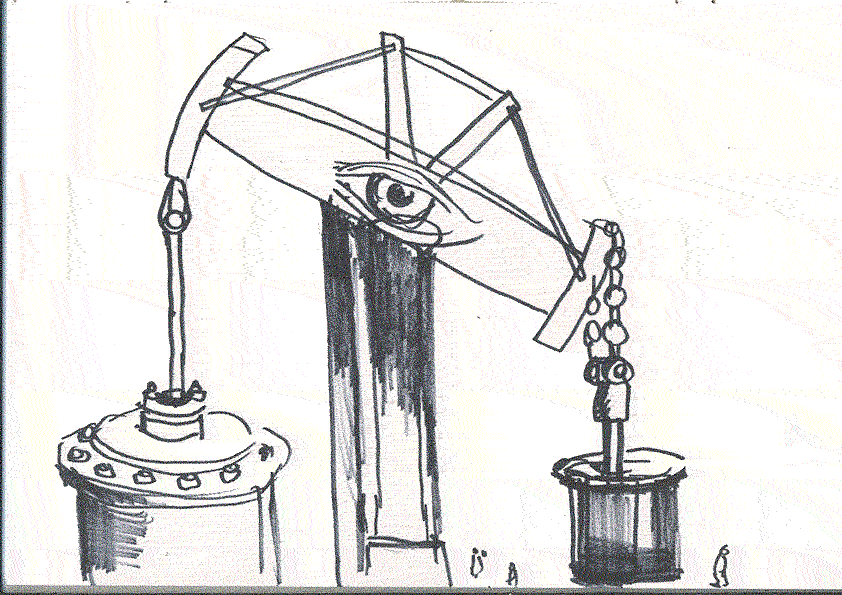 Established in 2011, London

Capital Drawing Group is an organisation of four educators and artists: Andrew Cooper (b. 1961), Enda Deburca (b. 1961), Dean Kenning (b. 1972) and John Russell (b. 1963). They meet regularly in the Royal Festival Hall on London's South Bank to read and discuss Karl Marx's Capital, in order to create contemporary illustrations of each and every chapter of all three volumes of the book.
Capital Drawing Group's ongoing project is to illustrate Karl Marx's Capital in an attempt to understand and visualise the complex and abstract economic and political forces that dominate our lives, and to think through alternatives. The group uses drawing as an 'embodied' way of reading – as a way of digesting and activating the reading of this famous body of work and the thinking it provokes.


CONTRIBUTIONS

Posters, banners and animated GIFs, 2011 – ongoing

For Bergen Assembly the Capital Drawing Group has produced a new series of drawings based on Marx's Capital, generated through the group's collective readings and discussions, as well as through community workshops with various social groups in Bergen. In these workshops the imagery produced
by the group has been utilised for discussion of common contemporary areas of concern in relation to Marx's thinking around value, money, machinery and labour. How, for instance, is capital produced and reproduced in the contemporary welfare state and neoliberal contexts, and with respect to the organisation and representation of such things as housing, education and community care? By reading and drawing Capital today, new connections can be established between different groups and issues in the city and transnationally, attesting to the continued relevance of the analytical tools
provided by Marx.

The drawings are presented as posters and animated gifs in the exhibition, and also made available as a resource for educational, activist and other collective contexts through their website:
www.illustrating-marx.com.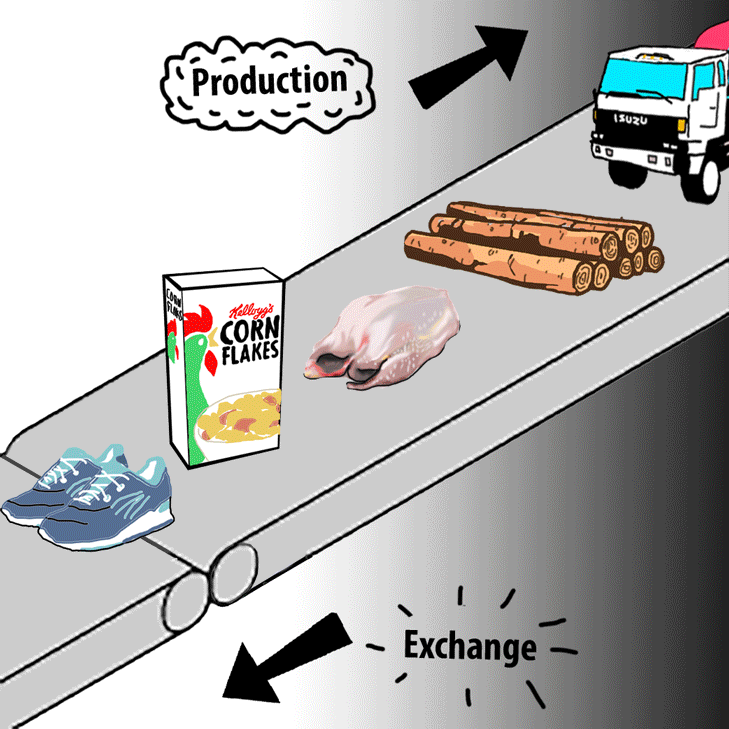 RELATED EVENTS

RELATED PLATFORMS
Exhibition